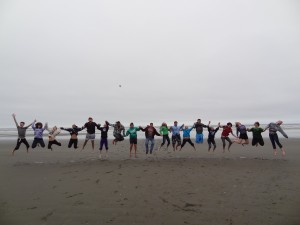 SUMMER AT THE BEACH!
Finally…..Spring has arrived and summer is right around the corner!
…..and the Festival Season in Ocean Shores is just gearing up:
| | |
| --- | --- |
| Grays Harbor County Expo | May 26-28 |
Kick off the Summer at the 10th Annual GHC Expo, featuring the Grays Harbor Home Show, the Oceans of Fine Arts Expo, Wood & Ice Chainsaw Carving, Hot Rod and Classic Car show, a Home Show, and a Memorial Service Honoring those who have passed! See you Memorial Day Weekend! Free admission. For more information, visit www.graysharborexpo.com.
| | |
| --- | --- |
| Toughman Triathlon | June 3 |
6th Annual Event. The triathlon events include: Swimming in Duck Lake, Biking on the city streets of Ocean Shores peninsula, Running on ocean beach and city streets. Activities feature Half Iron relay, Half Iron triathlon, a Olympic relay triathalon, a Olympic and sprint triathlon, a half iron and Olympic distance Duathlon (Bike/Run) a 13.1-mile half marathon, a 10K and a 5K race, and a triathlon for kids. All events start and finish at North Bay Park. For more information, visit www.toughmantri.com/toughman-washington-state/.
| | |
| --- | --- |
| Ocean Shores Festival of Colors (Kite Flying) | June 3-4 |
What a great family event for novice to professional kite flyers! Come fly a kite or enjoy the antics of colorful kites filling the skies. Call 360-289-4103 or visit www.oceanshoreskites.com.
Honor our Nation's flag with an old-fashioned parade. Over 75 entrants parade through the streets of downtown Ocean Shores. Held on a Saturday at 11am in downtown Ocean Shores. For more information, visit www.tourismoceanshores.com.
| | |
| --- | --- |
| Sand & Sawdust Festival | June 23-25 |
Sand sculpting competition from master to beginner. Contact the Chamber to get the information you need to participate in this sculpting event that is open to individual or team artists. Held on the beach. Free Admission. Chain saw carving at it's absolute best. Watch carving artists create masterpieces. You will have the opportunity to view their work from start to finish over three days of competition. Quick carve pieces will be auctioned daily in a show room atmosphere while being entertained by one of the finest carvers and auctioneers in the NW. Free Admission. For more information, visit www.oceanshores.org/sand-sawdust, or call 360-289-2451.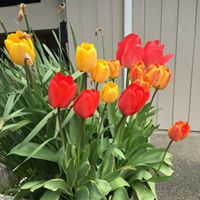 +++++++++++++++++++++++++++++++++++++++++++++++++++++++++++++
We are just 90 minutes west of Olympia and well worth the trip!